NORTH BRANFORD PAINTING
Expert Attention
North Branford Painting is located in North Branford, Connecticut. Providing excellent references and an impressive resume that spans over 23 years. From the smallest of jobs, through the largest commercial projects and new construction, we provide a neat, clean and professional service with the quality workmanship you deserve.
We Specialize In:
Residential - Commercial - Industrial
Interior and Exterior Painting and Staining
Brush - Roll - Spray
Block Fill - Window Glazing
Popcorn Ceilings
Plaster and Sheet Rock Repair of Ceilings and Walls
Powerwashing of Homes, Decks, Patios and Commercial Buildings is also available
FREE ESTIMATES
Call for your free estimate today at (203) 483-9576. All calls returned promptly.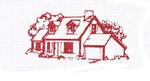 North Branford painting is a fully licensed and insured company.
Contact North Branford Painting by e-mail at:
All e-mails responded to promptly.